not familiar with the dev, interested to hear any thoughts or first impressions!
I'm also very interested in the aircraft, does anyone already have it?
I have several Lionheart products for FSX/P3D and they are well made. He has produced some good stuff!
It's a pass from me, The cockpit looks FSX eee, Is this a port over?
Look at the pictures of the MSFS Version vs the FSX Version. I think the current version looks worlds better based on the screenshots.
You can especially tell on details, like the Socata logo on the yoke, or the rivets on the frame. I think you're reaching here.
Not reaching by any means, Just an opinion.
Flown a few times now around the Caribbean. Love it definitely recommended.
Does it have de-icing capability?
There's quite a bit of interesting fine print on this one in the store:
BUGS AND ISSUES:
Presently Doors are inoperative. This is a known Asobo issue and hopefully repaired soon.
Some flashing from materials might appear at certain angles of sunlight. This should be updated soon.
The instrument panel lights are 'always on' at night. Asobo presently do not have a way to turn off 2D XML Instrumentation that feature light mapping. Hopefully this will be updated soon in the simulator.
You 'might' need to use Control-E for engine starts. A bug that is industry wide is reporting starting issues on some addon planes with some computers.
Doors open on other 3rd part planes, specifically some of the Carenado models. I haven't seen the instrument panel lights issue before that is mentioned here with any of the planes I fly. And an industry-wide starting issue? Again, every plane I own can be started cold & dark.
Its an interesting dev for sure, perhaps not known for the best texture work or most accurate flight models, but the dev has made some pretty unique and interesting aircraft for fsx. Including my favorite, the learjet 24B, whitch did have engine failure modeled if you overstressed the engines!
I hope we see the lear in MSFS soon!
In regards to the cold and dark issue, they do say 'might' and 'some' twice.
I also have had no problems but i remember reading about issues with other planes that people were having.
I dont know enough about the other issues to contribute.
+1 for transparency i suppose.
Looks like it could be a nice alternative to Carenado's M20R
I know looks can be deceiving and since I haven't bought it I cannot say anything about the flight model etc.
From what I have come accustomed to by Carenado, IndiaFoxTecho, AT Simulations and Asobo, the screenshots of the TB-21 look sub-par to me. While i.e. in Carenado's Mooney or Asobo's Bonanza the cockpit is almost indistinguishable on first glance from a real photo, this has a pronounced artificial feel to it. It all looks too crisp, the texures are too clear and sharp. And it's not only that it lacks the artificial aging. It simply looks like somthing rendered by a computer. And 10 years ago in FSX it would have been breathtaking. But not today anymore. It looks dated. Take some screenshots of the upcoming Piper Arrow for comparison.
Add to that, that there are no gimmicks like opening doors and other issues let's me conclude that it was rushed out before it was actually finished. The state it currently is in I wouldn't pay 25,- EUR for it.
However nothing I said is not fixable. Giving the textures a workover and including a few more functions will make this plane a very nice addition to MSFS …
This is just my personal opinion of course, but if a plane flies well I'm willing to overlook quite a lot in terms of visuals.
Obviously the visuals have to be good enough to make the plane useable but beyond that, I'm mostly here for the flying.
That's always a matter of opinion of course.
And if this were a 10,-€ plane I would agree with you wholeheartedly, shut up and let it slide. Since however the developer wants serious money for it (remember the Waco only costs 15,-€), the TB-21 should be up to par in every aspect. And compared to other planes in the price range it simply isn't. Mooney, Seminole, P.149, Waco, MB-339, Long EZ, and G.91 all cost the same or less and they are visually far superior and still are very nice to fly as well.
IMHO there's some stuff out there, which is overpriced. The Typhoon is one example, the Aerolite another. I just hope the TB-21 will improve
I feel you make a good point and your expectations are fair.
It makes me wonder why devs dont sell cheaper in anticipation of a higher volume of sales due to it being more accessible?
Looks well made to me… I have the Mooney, so I wouldn't go for it. In my opinion it's also not the best looking aircraft… it's not bad, but I especially don't like the cockpit design or the field of view out the windows. The description mentions Lamborghini, but even then, they don't always look the best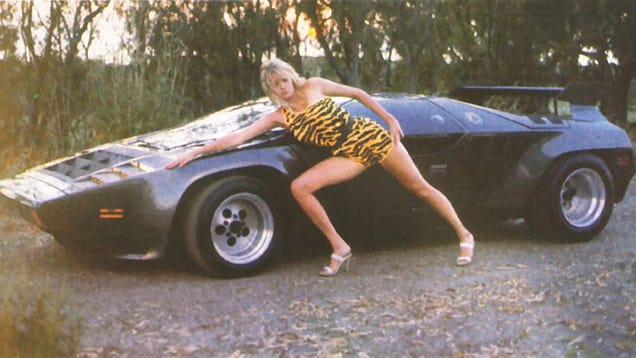 Beauty lies in the eye of the beholder, as they say.
Having said that - all credit to the developer. I always have BIG respect for developers, so I mean no disrespect. Just not to my taste I guess.
It's a not particularlly famous airplane on a new platform - I wouldn't be surprised if their sales expectaions are pretty low and they have priced it accordingly.
Yeah ofcourse, i have to assume a atrategy is put into place long before it hits the market.
Maybe they should have created some hype by sending them out to youtubers before release, you know the same people who said the frankenstein typhoon is great
< shudder >
At least the G.91 is good