Are you using Developer Mode or made changes in it?
No
Have you disabled/removed all your mods and addons?
Yes, just reinstalled MSFS today (onto D-drive) after formatting the D-drive. Windows 10 was also installed new about 2 weeks ago. All flightsim-related software removed before.
Brief description of the issue:
Sim resinstall after MSFS kept "not responding" in task manager and various other issues. All flightsim-related software/addons uninstalled (using Revo uninstaller). Formatted D-drive, installed sim on the D-drive. After the initial 125GB install (i.e., no WU or Marketplace installs), restarted PC and started sim. At the "checking for updates" screen, there was a manadatory update of 2.56GB trying to install microsoft-airport-kffa-firstflight-0.9.7.fspackage, during which a Windows Defender warning popped up. Installation "finished", but upon restarting the sim, the same update wants to install, with the same error from Windows Defender. There is no way to exit this loop.
It's been reported by a number of other people in the last 6 hours in [an older thread here].(Su 11 update failing)
Provide Screenshot(s)/video(s) of the issue encountered: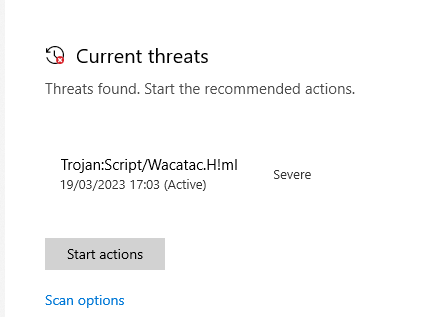 Detailed steps to reproduce the issue encountered:
Restarting sim.
PC specs and/or peripheral set up if relevant:
As this is a new install, no peripherals except keyboard and mouse, one external screen. Lenovo T7, i7-10700KF, 32GB, 3060ti.
Build Version # when you first started experiencing this issue:
1.30.12.0
---
For anyone who wants to contribute on this issue, Click on the button below to use this template:
Do you have the same issue if you follow the OP's steps to reproduce it?
Provide extra information to complete the original description of the issue:
If relevant, provide additional screenshots/video: