Please only post bugs that are new in this build, and tag your post with #pc and/or #xbox.
Are you on Xbox, Steam or Microsoft Store version?
Steam
Are you using Developer Mode or made changes in it?
Developer Mode, but haven't made any changes (only keep it open to bring the icing scalar to zero when picking up ice for no reason)
Brief description of the issue:
The World Map for the Marketplace worked great the first time. However, after reloading the sim, the map is empty…: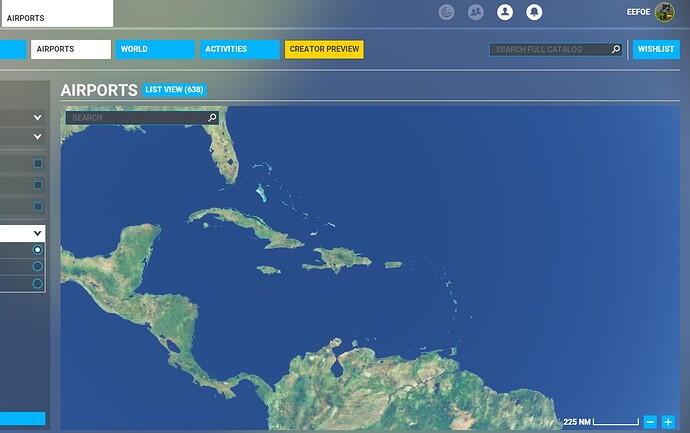 Provide Screenshot(s)/video(s) of the issue encountered:
See above
Detailed steps to reproduce the issue encountered:
Restart the sim?
PC specs and/or peripheral set up if relevant:
RTX 2070 Super
Ryzen 7 3700X
64GB RAM