My three cockpit setup.
1st is the Mooney M20, 2nd is the WBSIM study level 172 steam version, 3rd is the Asobo 172 G1000, all three use the same FFB yoke and center console. The M20 and 172 steam use all the same equipment just configured differently.
I'm finishing the 4th which is the JF PA28 Arrow III with GTN750/650.
I use the following software.
MSFS 2020
MobiFlight
Pop out Manager
Airforce FFB driver
Voice Attack
Air Manager
Everything is 3D printed from stuff I found on Thingiverse. Lots of great designers there.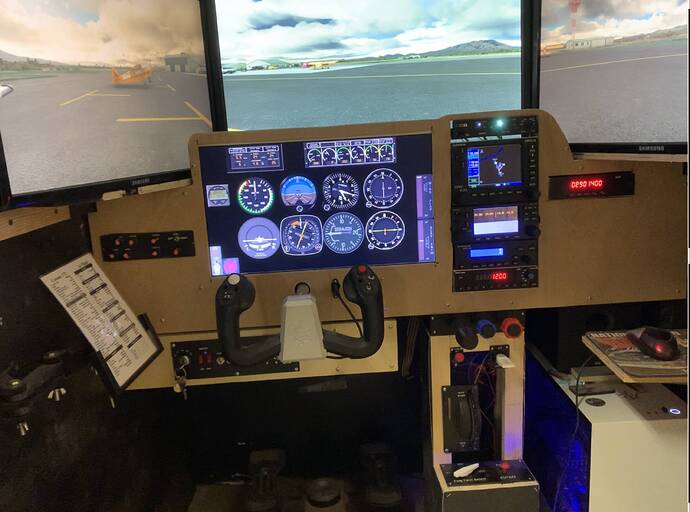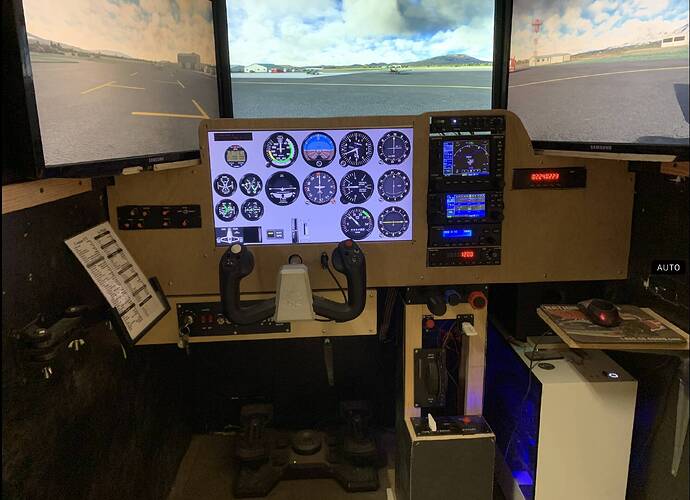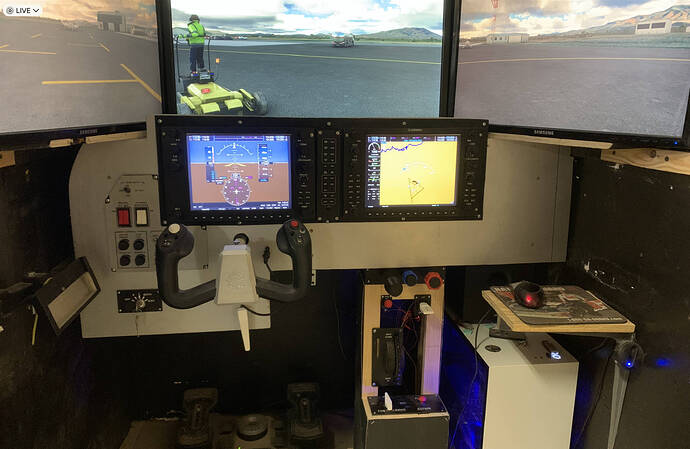 I like that keypad, what is it?
Compact and well laid out…congrats!!!
Triple + one monitor configuration.
Little keyboard on top of yoke and small keypad for instant views and lights.
Configuration:
AMD 5800x3d, Nvidia 3060ti, 32 Gb ram, 2x samsung 1GB SSD M2 980 pro.
With 4 mon. and VFR navmap on top mon. - performance 45-60 fps.
When navmap is closed on top mon. then fps go's from 60 to 71 fps.
UFCD improvement : Addition of a plate to prevent unwanted reflections of the monitor and to strengthen the fixation of the UFCD itself.
USB controller addition : USB controller and USB HUB addition with input switch and lever addition
Improved noise immunity and optimized processing of wiring : Shielded cables for analog signals, optimized wiring routing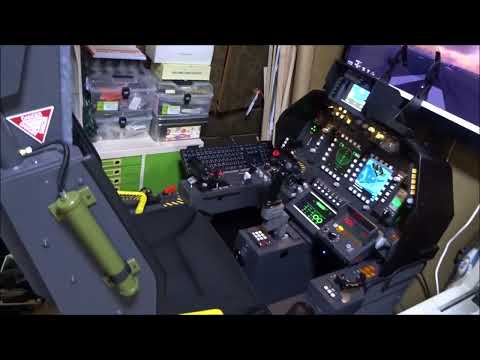 Oh lordy, lordy, lordy. . .  I cannot even IMAGINE having the money - let alone the space - for a rig like that.
I saw your video on youtube that u showing this setup it's pretty good!
Thanks, it sure was fun to build!
Very nicely done and very compact. Lots of good ideas shown. Thanks for sharing…