Introduction :
Asobo Studio is honored to be part of an amazing charity event. Starting September 17th, in collaboration with the "Fondation Antoine De Saint Exupery", the "Rallye Toulouse-Saint Louis du Senegal" will trace the history of pioneers' pilots connecting France to the Atlantic coast of Africa and provide children with scholar and medical supplies.
A little bit of History:
Back in 1983, André Sabas created the Toulouse (France) – Tarfaya (Morocco) – Saint-Louis (Senegal) air Rallye as a tribute to pioneers pilots who opened a postal air route to Morocco a century ago.
The French writer and pilot Antoine De Saint Exupéry known for his famous philosophical and poetic novel The Little Prince was part of courageous pilots embarking on these risky adventures. Saint Exupéry work has been deeply inspired by his pilot experiences.
14 legs, 10 000 kms, many passionate Pilots and a truly human adventure is what define the 38th edition of the Rallye Toulouse – Senegal and editions before it. This event is known for being the longest regular air rallye.
Each year, pilots receive donations (scholar equipment and medical supplies) that they deliver to the local population. The "Fondation Antoine De Saint Exupery" is also supporting this 38th edition. This event fit what the foundation value the most: Inclusivity and access to education.
The Trip:
09/17/2022: TOULOUSE-ALICANTE MUCHAMIEL
09/18/2022: ALICANTE-TETOUAN-RABAT
09/19/2022: RABAT-AGADIR
09/20/2022: AGADIR-TARFAYA
09/21/2022: TARFAYA-LAAYOUNE-DAKHLA
09/22/2022: DAKHLA-NOUADHIBOU-SAINT LOUIS
09/23/2022 : SAINT LOUIS
09/24/2022: SAINT LOUIS-NOUADHIBOU-DAKHLA
09/25/2022: DAKHLA-LAAYOUNE
09/26/2022: LAAYOUNE-ESSAOUIRA
09/27/2022: ESSAOUIRA-FES
09/28/2022: FES-GRENADE
09/29/2022: GRENADE-REQUENA
09/30/2022: REQUENA-TOULOUSE
Our plane: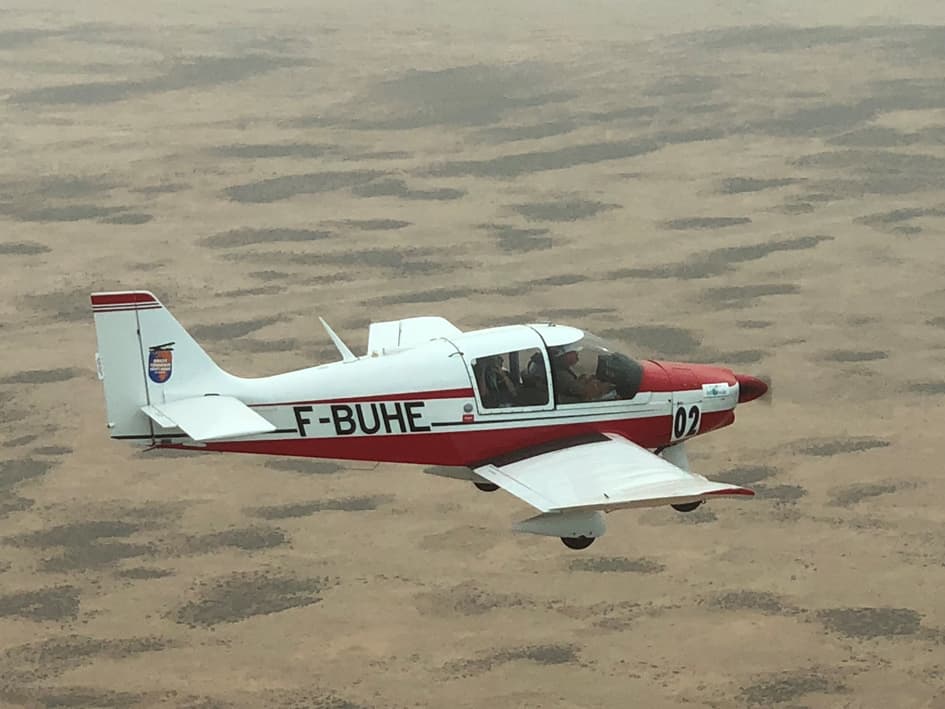 Aircraft : DR 400 160 CV
Pilots : Patrick Laumond and Gérard Democrate
Asobo is thrilled to be part of the event. Since the studio started working on Microsoft Flight Simulator, many employees had the chance to experience what humanity always dreamed of. Asobo embrace the aviation culture and will be able to contribute to the aviation history and memory by supporting this 38th edition of the Toulouse Senegal Saint Louis rallye.
We can't wait to share more of our 2 pilots adventures!
Useful links :
Facebook