Bugs:
-Graphics don't stick (Settings do not stick since SU5 - Bugs & Issues / Install, Performance & Graphics - Microsoft Flight Simulator Forums)
-Toolbar doesn't disappear until switching into different application tab
-Mouse cursor disappears after using keyboard in-sim
-Mouse cursor centers on top-left of screen after using keyboard or joystick in-sim
-LOD decreased massively (NOTE: all settings on ULTRA)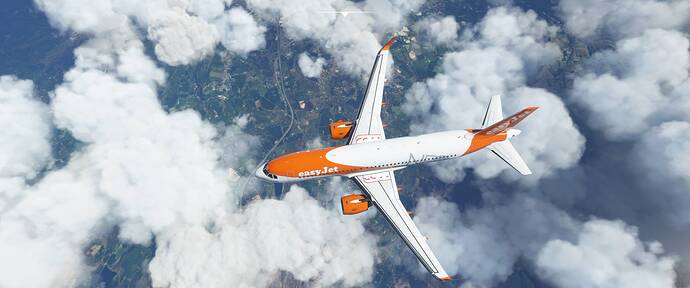 -Temperatures still inaccurate on LIVE weather (LIVE weather basically completely broken) which hugely affects aircraft performance.
-Managed altitude no longer works (A320neo)
-Even more pixelated clouds
-Fuel and payload no longer has the slider to control the overall weights of fuel and payload individually. Instead you now have to manually input the weights for each tank (fuel) and sectors of the aircraft (payload)
FIXED: G1000 v0.4.0 caused a conflict for this. Delete this version and replace with the NXi.
Bug has returned - unsure how
-UI no longer shows the keyboard inputs to "escape" for example. It will instead show something like "Joystick button 3".
-Scenery pop-in
Will continue to add to this list as I remember and experience some more bugs. Apologies if I have duplicated any bugs already mentioned.
NEWLY FOUND:
-The CUSTOMISATION tab no longer functions properly. Backspacing the registration that you have typed in previously clears the field, yet when you use any aircraft, the registration still appears on the aircraft. To properly clear the field, you now have to interact with the field with the mouse and then press F4 to clear it. No changes are saved on this tab.
-Cloud reflections extremely blurry
-Low GPU usage caused by live traffic