I this a bug or am I doing something wrong? I get approach information from ATC for Chigago, and go to the flight computer to set runway 10L as destination to catch the glide slope, (Never done it by computer before, normally just use the heading bug to steer myself)
Anyway, as soon as I choose the runway my co-pilot files a new plan and the plane does a 360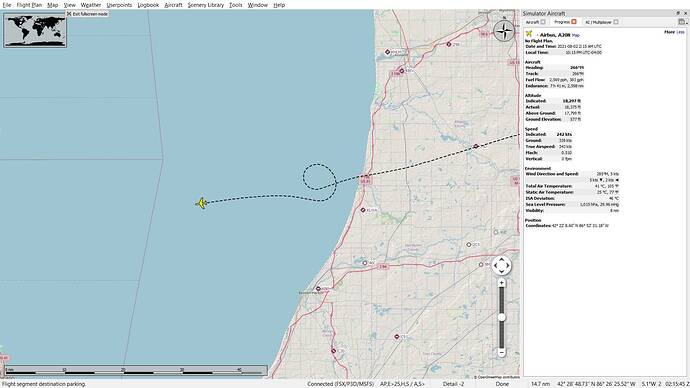 The VFR map crashed after setting the runway as destination (frozen, can open and close but not manipulate, doesn't move, doesn't respond to any input nor resizing).
And in the second screenshot you can also see the air temperature is wrong and I had to fly 300ft higher to satisfy ATC.
Hmm, looking at it further, where is it sending me. Are those estimated arrival times? Where is ARTIST, where is GIBNS. My plane just keep flying, passing Rockford now. I hate automation lol.