can't wait to be in my beaver in VR ! i can smell the oil
Castor oil ?

Would you guys be nervous tryna land this bad boy on water?
BEa-VER-y excited for this release! #dadjokes #sorrynotsorry
WE'RE LOOKING FOR SIM TESTERS!
In case you didn't see our last post: If you're a DHC-2 Beaver, or 310 pilot and want to help us test our aircraft to create the most heavenly sim experience out there, please email oisin@milviz.com.
Cheers gang!
Have you guys found a way around the default floatplane skidding-on-concrete water physics? Super excited if this thing can plow and get on the step.
Bummer. I appreciate the answer — still super excited for the release, will cross my fingers for float behavior improvements in the base game in the future.
A radial Beaver? The answer is always, "Yes!"
i have already piloted a canoe if it can helps

It is coooming!! sweet! Day one purchase.
Could everyone please start upvoting this topic. We REALLY need better water physics sooner than later… Thanks!
That's amazing. What do you use for those gauges?
that's software I've been writing - https://github.com/patricksurry/g3 - check this live demo. it subscribes to simvars via an updated pysimconnect I wrote which is more efficient for watching many variables with a single call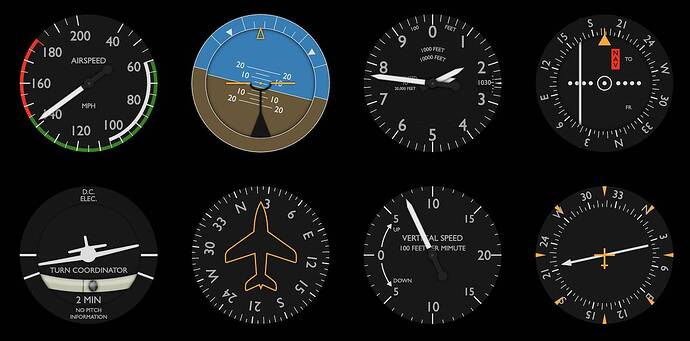 Oh boy so you really went above and beyond. Looks great!
not leaving the house for two years will do that
Has anyone seen a good picture of the switch panel below the nav instruments for the Milviz beaver? The one is the manual is pretty fuzzy, trying to confirm layout.
"Beaver Update?"
Its looking reaaaaaal slick during sunsets. We're working HARD to get the Beaver to you guys ASAP for your own sunset photo-ops

What is your favorite time of day to fly?

They both had their advantages, but if I use real time, having to work for a living really cuts into my day flying hours.
Favorite time to fly? The day the Beaver is released! Hope that is real soon now.