My setup:
9900K 5Ghz, RTX 3090 OC @1905 Mhz, 32 GB CL14 RAM
MSFS settings:
SteamSS 100%, Render scaling and LODs 80%, buildings/trees/textures high, everything else medium or low, Glass cockpit refresh low.
120 Hz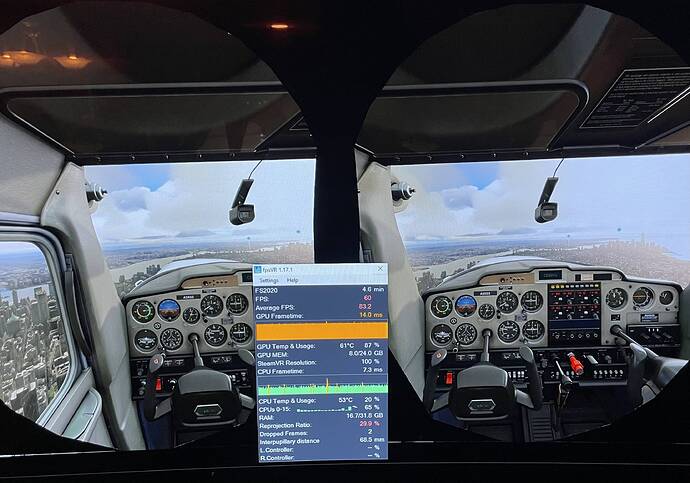 90 Hz

80 Hz

As you can see I'm getting much better final fps in 120 Hz mode compared to other refresh rates, using the exact same settings. Note how smooth the CPU and GPU frametime graphs are in 120Hz mode. Strange isn't it. Motion smoothing is off. Vsync is off in 2D setting, fast in NVIDIA setting (really no difference between Off vs Fast in my case).
The NYC area was chosen to show extreme differences since the fluctuations are less severe in less congested areas.