Concorde: it's sexy, fast and complicated
I first played FS 1.0 back in the early eighties when I was like 12 years old, on a PCjr with a 3fps refresh rate. My how things have changed!
I got MSFS in I think October 2020. I quickly went from a few flights with the 172 to the Citation CJ4, as I've always been fascinated by bizjets. Until a week ago, I was probably 85% bizjets, a mix of the Longitude, CJ4, HondaJet, and VisionJet, all fantastic aircraft in their own ways. I just like to fly fast and far. I'll fly in the TBM sometimes, and recently added to the mix the SR22 and the Beech Bonanza (and quickly learned you need to switch L and R fuel tanks manually with that switch on the floor
)
About 2 weeks ago, I decided to give a go to the 787 (part of Premium Deluxe). Loved it, but so many features/switches are INOP, it left me wanting. So I got the PMDG 737-800, and have flown it non-stop since last Saturday. It's an amazingly realistic aircraft which really makes you follow checklists and lets you know if you missed something! I had some very angry passengers when I forgot to turn the Packs (air conditioners I think) back on after starting the engines, and got to 25000 feet before alarms bells started blaring…doh!. I'm still learning the very-different autopilot, compared to bizjets. It's fun doing real-world airliner routes, and getting super-detailed with weight/balance/performance, etc.
So it's quite a mix…I'll be curious what my mix of airliners, bizjets, and props will be in the coming weeks. I really should try flying a steam-gauge C152 using just VORs someday
Horses for courses I suppose. That is what is so facinating.
Such different uses of the SIM. Most 'games' have to be played in the same way. But this software is so different. Flying low and slow for scenery. But flying at L350 and still arriving correctly at the localiser to land requires different skills and presents different challenges. But we do it all in the same Sim.
Quite remarkable when you think about it.
You might want to check out, this topic.
Twin Beechcraft for sure. Cruise 180-200 kts depending on the winds, once you get catch on to the v speeds its a breeze to fly. Great twin IFR practice aircraft. High enough ceiling to go anywhere in the US. Challenge to learn but very accessible. Hope to fly it for real some day.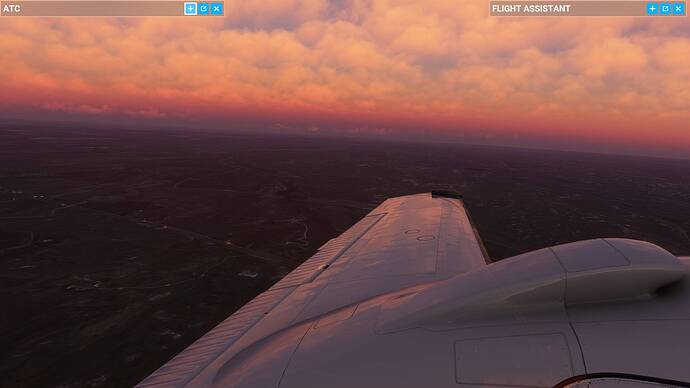 I fly GA exclusively because when I fly, I don't want to spend time fudging around with an FMS. Give me daytime, good weather, and a plane that can get somewhere decently quick or carry something. For stock planes, it's the vastly improved all-stock TBM (wish there was a copilot visible), or the twin Diamond with the DA62X mod (adds a copilot, but wish the doors would open). For addons, I like the Cirrus Vision Jet for those times when rich people want to hire you to get them somewhere in style and comfort, and I like the Kodiak for those no-questions-asked cargo charters in and out of smaller fields.
The Airbus H145 is my favourite helicopter and the TBM 930 is my favorite airplane so far. I have yet to try all the aircraft so I may change my mind. Good discussion…
This is the reason many seasoned airline pilots buy a small plane. A close friend of mine is a senior A320 Training Captain and he purchased a used Cessna 182 purely for pleasure.
He said it feels so free to just get in and go after the highly regimented structured airline flying. A world of IFR, SIDs, STARs, FMS.
To him the sight of steam gauges is like mental break for him. He and his gf tootle about low and slow doing $100 burger runs.
Have you checked out Trent Palmer's channel he has great footage of himself trundling along at low level in his Kitfox.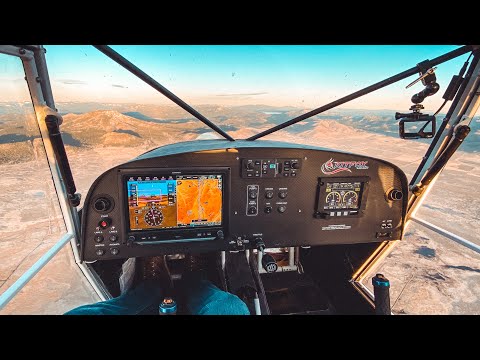 I bought MSFS to enjoy seeing the world - I love travelling although I'm now probably never going to see places in real life I can enjoy in the sim. I generally use the Bonanza, it being a nice quick and well-equipped aircraft, ideal for longer tours, although I do occasionally use the C208B just for a change.
Being an ex real life pilot I also enjoy revisiting my local area with something simple, such as the Robin 160 Dauphin, good visibility, simple and with easy handling etc. Good if I've only got a short amount of time to spare or I need to test out the sim with something.
Always lusting after a small business jet I spent some time learning and doing much longer trips by graduating to the CJ4, a challenging but delightful aircraft which I'd probably class as my all-time favourite. But a young friend wanted to fly big passenger jets so I took some time to learn the FBW A320 as well, much impressed!
However with all (except the simple aircraft) I fly with a purpose, usually related to my joy of travelling and recently migrating to VR has only increased my enjoyment - it's just that I'm now going to have to upgrade my rig once again to get the best out of it. Don't tell the wife!
yes seen that. Lots of these groups in US back country. Folks just getting together for some fun flying.
It is the right Country for that.
I enjoy flying anything and everything. I'm working on my private pilot's license now. There is this serene beauty about flying low, and slow. The more I fly the more I see why others prefer certain things especially when it comes to real life and having to pay for your own fuel, and plane rentals. In the sim I do a bit of everything sometimes I like low and slow, sometimes I like flying private jets, or airliners, since that's the business I want to be in eventually. In aviation I met a pilot who flies a Airbus A320 for united while I was working as a fueler. He asked me what I want to fly, my answer was anything with wings on it. He replied good answer. The more time and experience you have in life as with anything the better you will become at it. At the end of the day this Sim even in it's most realistic setting is just that a sim. It will let you live out your fantasies.
Gliders are cool. In real life though they scare the hell out of me lol.
I like a mixture of airliner and GA flying. Xbox so the A320, not had the time or effort to learn the a310 yet. For GA, I like the C172, but I really should start trying others. I did try something else a few months back but it had some annoying throttle bug, can't remember the aircraft now.
When the sim was released it was the C172 w/G1000. After a while I switched my allegiance to the TBM just because it would take me there faster. Eventually jets became fixed (VNAV etc) so I enjoyed the A310, Longitude and HJet. I still fly them all although every time I go back to one of the jets I always find I need a refresher before I take off. This is the main reason my use of the WT A320 and PMDG 737 is a bit restricted.
For fixed wing aircraft, I usually go for the TBM930 or Beech Bonanza, although I'm working on getting the hang of the Citation Longitude. Believe it or not, styling plays a big part in what attracts me to an aircraft, as well as cockpit layout and just the overall "look and feel" of it. Call me nitpicky, but cockpit night lighting can also make or break an aircraft for me. (I will sometimes fly the 172 classic because of the excellent instrument lighting.)
Performance matters, but also size, and I don't care for big jets because they are more complex to operate, plus they cruise at such high altitudes, there's just not much to see unless there happens to be interesting cloud formations/weather, so I prefer GA planes first, giving me better views of the scenery at lower altitudes. Yes, the Longitude does cruise up high, but I like the role-play element of being a corporate jet pilot, so that's why I picked that one to learn, and it's just a great-looking machine, inside and out.
My passion, however, lies with helicopters.
In an alternate universe, if MSFS was purely a helicopter-only sim, I'd be perfectly happy with it, crazy as that sounds. I haven't tried the Bell 407 yet since SU12 was released (I'm at work now, will give it a spin later tonight), but my #1 favorite helicopter is the MD500E from Cowan Simulations, which is just a superb recreation, and it's all I've flown nearly every day for the past month or more. I mean, it does help that I've been in love with the MD500 series since I was a kid, plus I bought a PUMA X flight control system a while back, so that just makes helicopters all the more fun as well.

The G5000 makes operating the Longitude a breeze
yup, the clue is in the name, Simulator.
The Japanese have a saying that is also often used here:
Be careful what you wish for as you will probably achieve it.
I hope it is so in your case.
I prefer to fly what I learnt on in real life. Beech Skipper, Sundowner, Cessna 152, 172.
100 big thumbs-up from me!
I used to work for a company that built avionics and FQGS for just about everything, military, commercial aviation, biz jets, you name it. (Some of the stuff I've worked on has made it into various movies - like the F-14 fuel gauge in Top Gun.)
My dream was to become a pilot, at least at some level.  However the doctors who give the flight physicals tend to take a dim view, (no pun intended), of my poor eyesight, (and some of the medications I take), so no enchiladas for me Senior!
So, I am compelled to live our my dreams vicariously through flight sims, and the friends I've made playing them.
I have been messing with this stuff since the 80's when I bought an Atari 8-bit system simply because the Microsoft Flight Simulator cartridge was included!
Wireframe graphics while trying to land at Long Island MacArthur airport with a Atari joystick - and now I can see my neighbor's swimming pool when flying out of Worcester Regional in Ma.!
I really hope you DO get to achieve your goals and dreams.