These 2 would fit in the sim like a charm
next Gen is doing the Saab 340 & Saab 2000
Their Embraer E110 was really good so that's all ready a good sign for the 340
Maybe JF can do a Jetstream at some point.
I'm not sure I've seen this here, but yes please!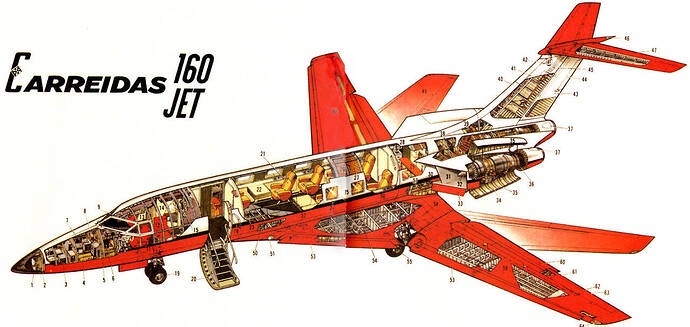 Aero Shark (To do the Zara Rutherford experience)
Mooney Acclaim (That's where I actually would fly the Zara Rutherford Trip with)
A-7E Corsair II (my personal favorite vietnam plane)
Douglas DC-3 / B-17 Flying Fortress (One or both of these old ones)
C-17 / C-5 Galaxy / C130 Hercules (One or more of these newer planes)
Concorde (This one is actually in development. But we definitely need the plane that thought us when
we over engineered things)
Airbus A380-800 (Biggest plane should be in it right? Also an over engineered disaster)
Tuplolev TU-160. The largest supersonic military aircraft ever built. Something a little different.
Tornado GR1/GR4.
Avro Vulcan.
EE Lightning
Boeing CH-47 Chinook
Harrier GR1/GR3 or Sea Harrier
C130 Hercules
Lockheed SR-71 (currently under development by Milviz)
I'm super excited for the SC designs F16 to come to the xbox marketplace. already have the Flyingiron Spitfire and DC designs F15. I'd be up for buying:-
F-22 Raptor
RAF Chipmunk
B1 Lancer
B2 spirit
RAF Tornado / Jaguar
ADA Rafale
RAF Typhoon
For XBOX
F-35… still not available on Xbox…
Rafale, AV-8B, V-22, B-2, B-1B, Vulcan, A400M, F-4, AlphaJet, DC-3,
HH-53, MH-53, AH-64, AH-1, LittleBird, Jetranger, all Airbus Helicopters,
Thanks KayakSailor4. We have the Saab 2000 leaving from Sydney, Australia to regional airports.
would love to fly a chippy with this VFR
General avia F22C would be great.

180 HP, retractable gear, two seater and certified for aerobatics/ unusual altitude recovery training.
IRL they're based @ EHTE
Unfortunately the original owner / founder of the red sensation team passed a way back in 2017 but both planes are still together in the same color scheme.
The closest competitor that comes to mind is the Piaggio P149 ( suprise… also Italian made)
L-188 Electra
C-130 Hercules
LET-410
Dornier 228
ATR-72
Lear 45 - classic from FS history
Cessna 182RG - even more classic FS history
Diamond DA42 - basically a 62 with the 4-seater bubble top from the DA40
Lancair Legacy - the poor man's learjet
My other wishlist items have mostly already been mentioned here or have been announced as upcoming.
YES! Totaly agrre… it's my all time fav plane
Some of the planes I want are out there but for PC only. Hopefully they'll come to the XBox someday.
I like vintage warbirds so the list could be long LOL.
For example, I'd love a nice B-17. Perhaps A2A will do theirs for MSFS.
For a "not every day" kind of suggestion I'd love to see a Avro CF-100 Canuck. It would go along very nicely with the CM-170 Fouga Magister and other older "smokey" jets.
DA50 with amazing orange livery
YES! Bring back the Learjet 45. This was one of the premier planes in FSX
definitely a fighter trying to get out of the learjet