In all the cases below:
All assistance settings OFF,
Flight model set to modern,
ISA conditions,
No wind.
CG on AFT limit.
---
Full Stall in Clean Configuration
The stall characteristics are still broken, you can still stall the Cessna 172, power off, keep the yoke all the way back and steer using ailerons. You could rock the wings using FULL aileron deflection without dropping a wing! When adding the slightest bit of power the aircraft starts to roll to the left, which I assume is supposed to be the torque effect, but the effect is way too strong in that case (you can see this at the end of the video), I tried to arrest the left roll by using ailerons (which you should never do in real life obviously).
Conditions: power idle, yoke full back, rocking the wings left to right using full aileron input, no rudder used at any moment. Power added at the end of the video.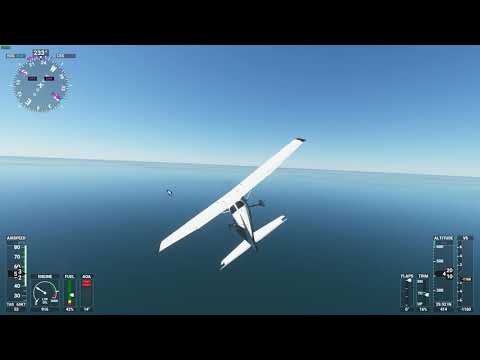 ---
Stall in Climbing / Descending Turn
In real life the outer wing is supposed to stall during a climbing turn while the inner wing is supposed to stall during a descending turn. In MSFS, nothing really happens, no wing drop: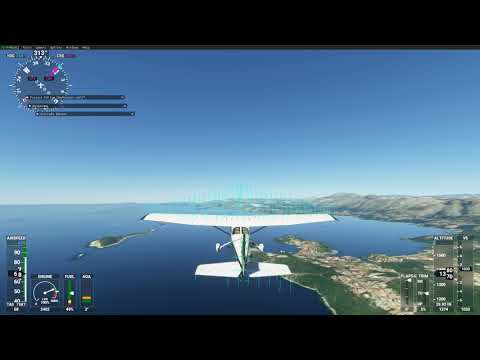 ---
Accelerated Stall (60 degrees AoB steepturn)
Tried to determine the 1g stallspeed in the beginning which isn't really clear as there is no clear stall break. Accelerated stall in 60 degree steep turn, the stall warning seems to be activating earlier, that part is correct at least. The stall characteristics are broken still so no proper stall or drop of the inner wing (by the way, nice coastline):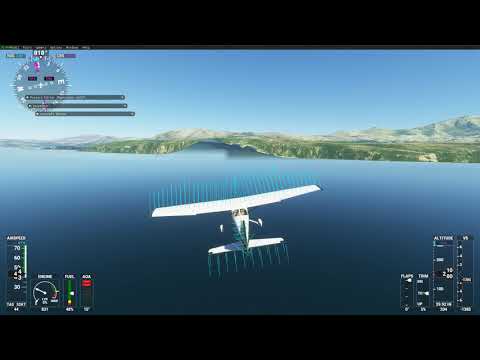 Everything past 1:30 is just fooling around…
---
Cessna 172 CG envelope.
Uhmmm…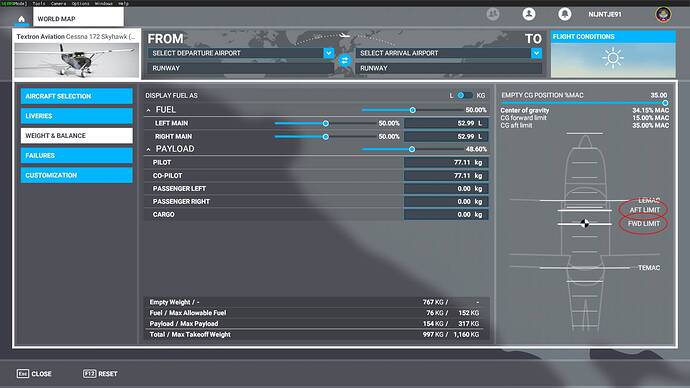 ---
Stall while side-slipping (full rudder, opposite ailerons)
And a stall in side-slip, using full rudder and opposite ailerons. No wing drop or spin. You can see that for a moment the wrong wing actually drops.
Conditions: full right rudder, ailerons opposite, full up elevator.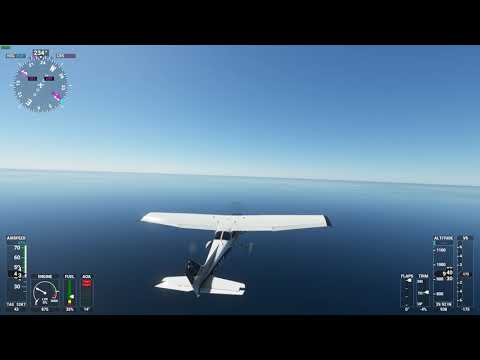 ---
Beechcraft G36
I found the same issue with the G36, at maximum take-off weight however it does start to behave a little more as it should. Still, the correct wing doesn't stall in a climbing or descending turn and it is not really possible to induce a wingdrop with ailerons:
50% payload + 50% fuel: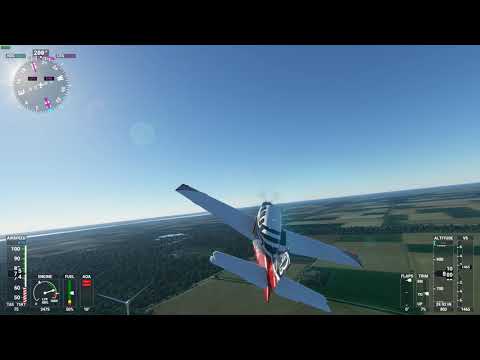 Max. TOW: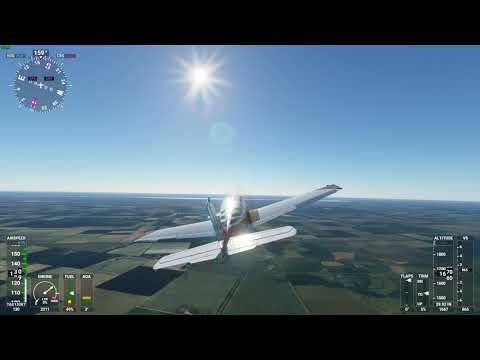 At the end of the second video the wing with the aileron deflected down finally stalls, but this might also be the torque effect or coincidence. For some reason the inner wing always stalls in turns, no matter if it is a climbing or descending turn and no matter which aileron is deflected.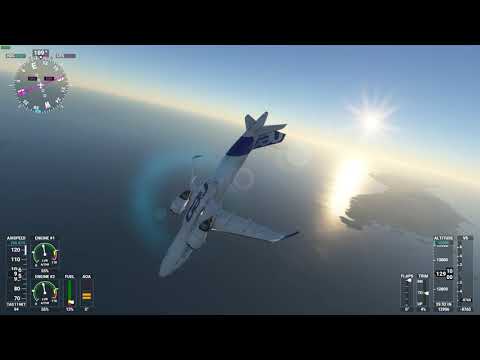 Airliners are not performing any better in this regard, in the above video you find the A320 in direct law mode trying to enter an accelerated stall, instead the aircraft loops end over end when keeping the sidestick pulled full back. You can observe the aircraft flying a loop with the speed dropping below 40 kts (?!) on a positive angle of attack without stalling at some point, this is something straight out of GTA.
It seems to me, all aircraft are pitching up to CLmax and then just stay there for some reason. It doesn't matter what aircraft, weight or configuration you test, aircraft pitch up to CLmax until running out of energy, even when stalling the aircraft transition into falling leafs instead of really making a clean stall break, wing drop etc. Its almost like there is some AOA limiter installed limiting the AOA to just below stalling angle.
---
Edit: I think I found atleast one of the issues, when looking at the elevator deflection it is somehow depending on the airspeed, so full back sidestick at Vmo only means a few degrees of elevator deflection. I think this is due to another "improvement" they've incorporated to make make planes behave more "realistic". I believe this was explained in some developer Q&A, but I can't find it.
They've explained something like, its harder in real life to pull the stick full back due to the feedback from the flight control system and G-forces so they've limited something. Just tested on the Cessna 172, exactly the same thing going on, no full elevator deflection at high speed. This would explain the weird stall dynamics and inability to pull the aircraft in an accelerated stall, it does however not explain or solve the sensitivity issue.
The implementation is done very poorly, to the point that you can't even stall an aircraft anymore, can't maintain altitude during a 45 or 60 degree steep turn etc. From the video below, you can see the elevator deflection above my mouse pointer. When inside the cockpit you have no hind that this is even happening as the yoke position mimics your joystick position and is unrelated to the actual elevator position!!! Not how it works in real life at all of course, totally unrealistic.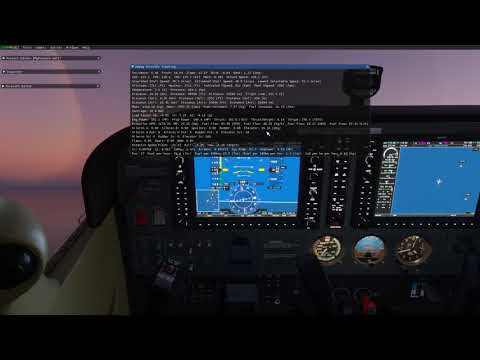 Asobo, please, please remove this or make it an option!!!