Probably not as exciting as some of yours, but my crash settings are still enabled😅
Can you spot me?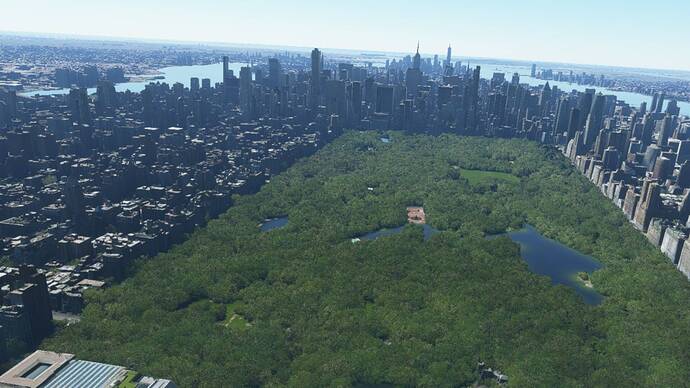 Yes I can, nice Central Park landing !
My crash setting were enabled. I don't post with assistant settings here since dec'20. The landing was logged 1. Issue is… these concrete (!) red-white bumpers did not collide (at all) so there is no actual crash

I could show you a video taxiing over that thing…
Quick stop at the Acropolis in Athens…
Yeah it's fun to land a 103, don't need much runway to get it logged
but …, normally …, the wings of the aircraft are not in that direction … and what an idea, a van with wings …
Click the link. This is not some "van with wings". I landed my brand new AS33Me sail plane on a road… and then it got overrun by a van

very inappropriate landing.
St Peter's Basilica, Vatican
when you absolutely, positively, CANNOT be late for mass
There must be two suns in the sky there, interesting!
You stopped in time @Vibstronium . Don't crash into St Peter's church please. It looks a bit fragile

I was looking for the valet parking attendant
Sun dials have two hands as well
Looks to be 14 minutes past 1 o'clock
I pancaked in Rufus last week at SFO. It happens.
That's not inappropriate, KCGX is still an airport in my heart.
For the time machine, no need for a DeLorean at 88mph, just go here: