Thank you for using the Bug section, using templates provided will greatly help the team reproducing the issue and ease the process of fixing it.
Are you using Developer Mode or made changes in it?
No
Have you disabled/removed all your mods and addons?
Yes
Brief description of the issue:
Since the first day I purchased MSFS 40th Anniversary Edition "Premium Deluxe" on Xbox X during the last week of November 2022, I have received this message once per week (on average) and been entirely prevented from using MSFS:

"Due to an unexpected error, your game license cannot be authenticated."

Server's go offline - that is not my complaint.

There are 2 things wrong here:

The error messages are 100% incorrect, as shown below
The fallback behaviour when server is down, is 100% incorrect, as shown below. A customer who has purchased a "Premium Deluxe" product, and has an "Ultimate" subscription, should not be locked out once every couple of weeks when your servers are having issues - especially when "offline data files" are properly installed.

This is NOT acceptable of a "Premium Deluxe" product, especially after it has been reported, and reported, and reported. I get that server issues happen - but you CAN fix the messaging and fallback behaviour without waiting for MS Azure to fix their servers.
Provide Screenshot(s)/video(s) of the issue encountered:
5 screenshots, with some feedback to the person deciding on error message



I AM signed in to the Microsoft Store and MSFS with the account that made the purchase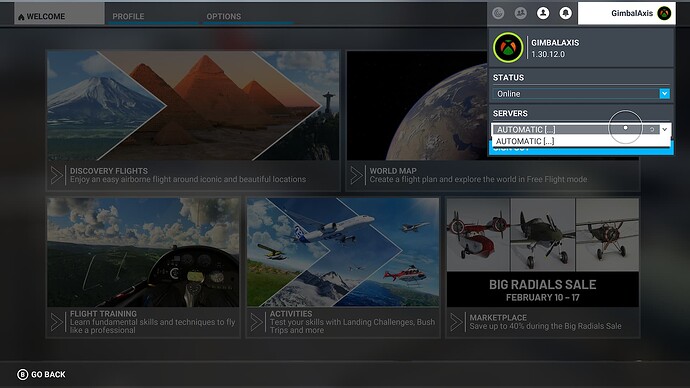 I am "online" but it can't find its own servers. Xbox Network Test verified 1 Gbps connection, these screenshots were uploaded from Xbox, every other online function of Xbox works, except the MSFS notary server can't be reached.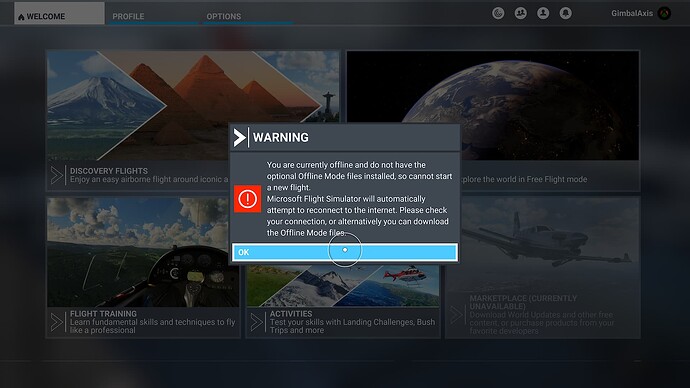 I am NOT offline, and I DO have the optional "Offline World Data" files installed, they take up 60 GB, Xbox > Manage app just showed it to me, so this message is completely wrong.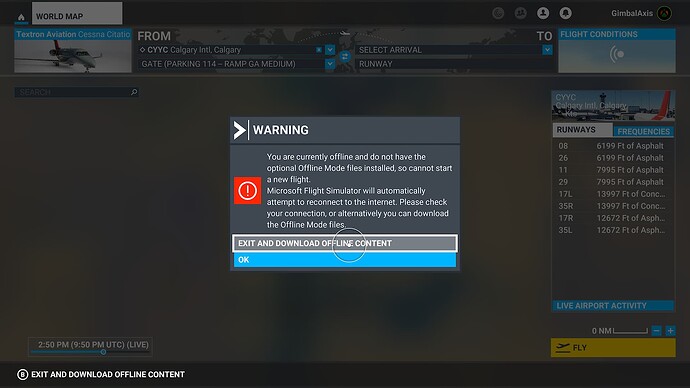 Again, I am ONLINE.
IF it thinks I am not online, how does it expect me to download optional files (that I already have)?
When I click "Exit and download offline content", guess what, it goes to Xbox and a page that says "error, cannot be found"… so the link is also bad.
If I click "OK" I cannot fly. So, I'm locked out of my "Premium" purchase
No amount of unplugging cables, rebooting, signing out and in, nothing works.
Detailed steps to reproduce the issue encountered:
I did try reporting this to Zendesk before, and was completely dismissed. I do understand that server issues happen - but the MESSAGING needs to be fixed, AND, there needs to be graceful fallback so an installation that has worked the previous day (without hardware change) can continue to work while MS fixes their servers. Every single message above was 100% wrong. That's not acceptable.
PC specs and/or peripheral set up if relevant:
Xbox X
MSFS 40th Premium Deluxe 1.30.12.0
Build Version # when you first started experiencing this issue:
Whatever the version was the last week of November (Thanksgiving sale)
---
For anyone who wants to contribute on this issue, Click on the button below to use this template:
Do you have the same issue if you follow the OP's steps to reproduce it?
Provide extra information to complete the original description of the issue:
If relevant, provide additional screenshots/video: