Hi,
because I answered these question now some time within the issues category, I would like give a hint about questions like :
" Why is my GPU usage only 5…15…25… % "
" Why use MSFS the wrong GPU "
" Why … "
The answer:
your GPU usage is much higher. The users just use the Taskmanager to check the GPU load. But the Taskmanager use normaly only the "3D" Graphics engine to show the GPU load.
You can simple select another GPU graphics engine and you see your real GPU load. Optional you can use tools like Afterburner, which summarize the engines.
Examples: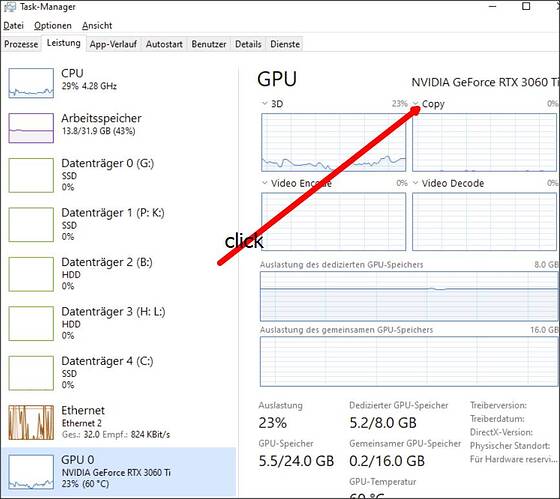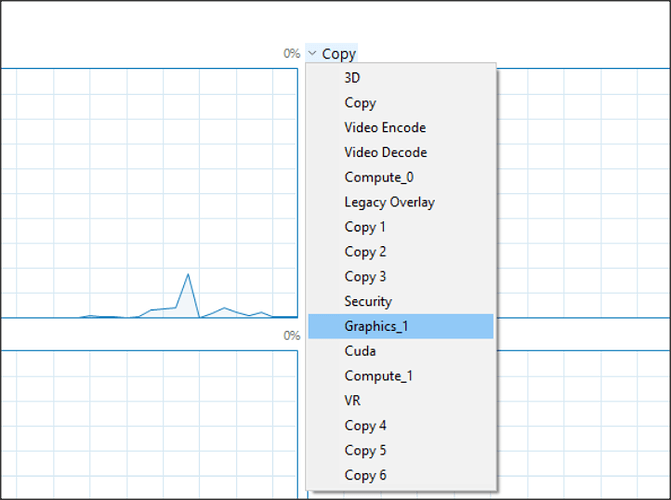 Example Result if you choose another graphics card engine: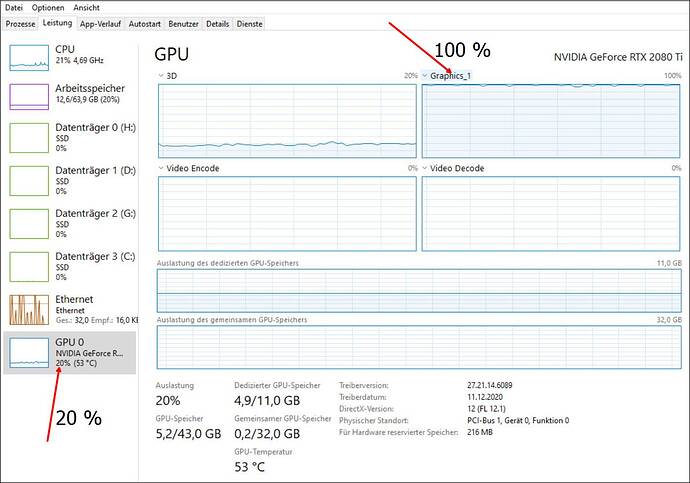 You will find here a link to a MS blog which explain what the Taskmanager show you:
Example References within the forum :
: 100% GPU load : main menu : because background hangar rendering - #8 by MichaMMA
: New Nvidia Driver 461.40 WHQL (RTX 3060 Ti Support) and Later Drivers - #262 by TheAviator3506
: Update 1.12.13.0 has been an FPS killer - #45 by MichaMMA
: Frame Rates down with GPU 25% Usag - #12 by MichaMMA
: Extremely low performance with low usage - #2 by MichaMMA