Congratulations @woeller3!
Please accept this certificate as your topic is the most active topic on the forum and has reached 10,000 posts!
Let's keep it going!
All the best,
The MSFS Team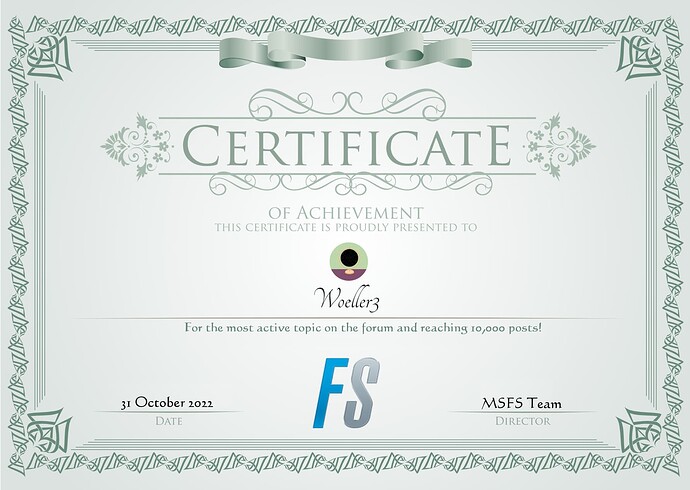 Original Topic (auto closed due to post limit):
Congrats! Here's to another 10.000 replies!
I am learning how to use the Honda HA-420 HondaJet, I got this plane this week and I have flown all day today.
I even seen some tutorials on YouTube almost 5 hours about his plane and some manual in Internet that I am reading… for example I learned how to use the CSC button
very nice plane, lovely… At the moment no accidents in the most realistic way possible, about 40 trips around Europe without any accident.
Normaly 90% of the time I use only the Airbus Neo A320…it's very easy to start to use one new small plane.
Going to China now.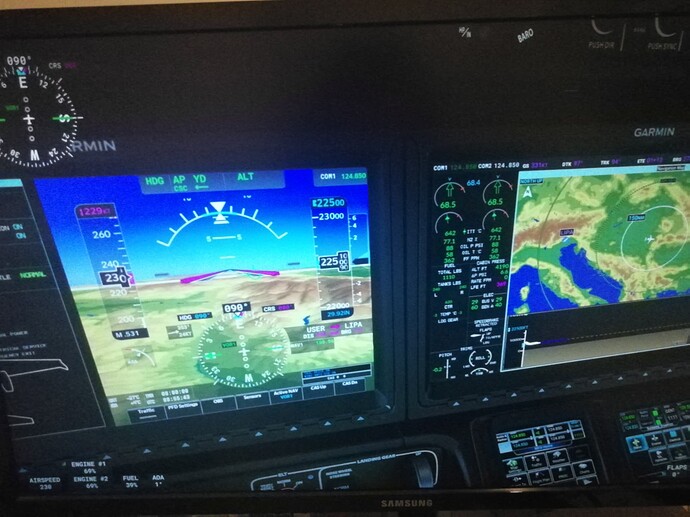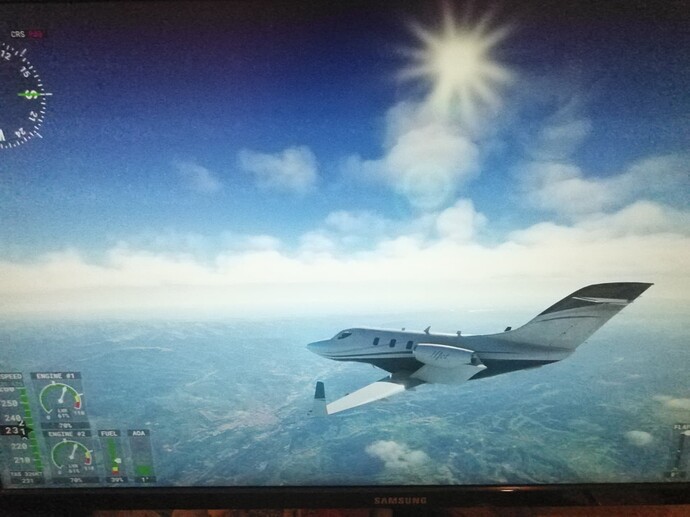 Wow!!! Congrats! Here is too another 10000 replies!
(Didn't know there was a 10000 post limit
)
We did it!!!
Haha congrats on the first 10k post.
Flew the crj 900 from CYDF to CYQB trying to return to home base before the awesome November updates come
Failed two days in a row attempting to cross Ontario in a balloon. Only the second leg on this journey, I'm thinking about shelving this naive around the world attempt. Both incidents were totally my fault, but I could easily see getting stuck over water, mountains, or trees being a regular occurrence.
Last night I couldn't get down before dark, again, and so I pushed on into the blackness riding the winds and lined up to perfectly intersect airfields on the Hudson Bay. But the winds shifted before I got there. I tried to put it down on a lonely rural road using LittleNavMap, but I hit trees in the dark.
I got down with plenty of daylight today, but I was in just an endless sea of conifers. For an hour I drifted past perfectly good openings filled with white sand, but couldn't get over one. I almost made it to a clearing in the last of the twilight with 5% fuel remaining, but I collapsed the envelope trying to get down in time and plummeted. Frustrating.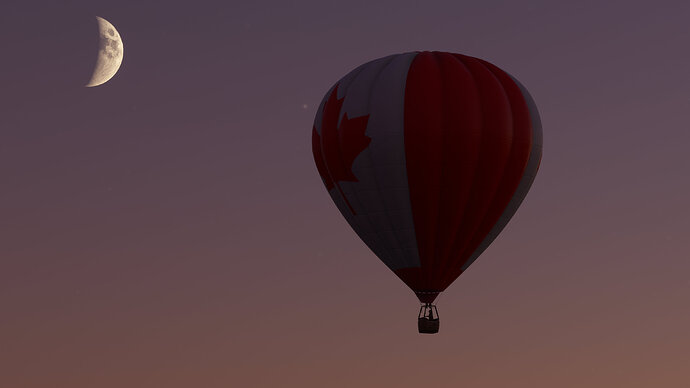 American Airlines A320 landing runway 36 at Quito Mariscal Sucre International Airport (SEQM) on beautiful Sunday:
Flew the crj 700 from CYQB to CYUL
I had a 9 hours flight from Lisbon to Rio de Janeiro with Airbus A330-900 (free Headwind addon), and no issues, no CTD, no GPU errors by temperature, no stutters, a perfect flight from start to end, always online in the sim (real time and weather) and connected on VATSIM.
Wonderful.
Flew the Halo pelican from CYUL to Watertown NY ready to fly back to home base
Flew the Icon from Diego Garcia to Male… putt putt, whew! Also two fuel stops. Did make some hours, but ocean flights…

Flew the Tiger Moth in VR and live weather (it's a bit breezy in Tasmania right now) and had the rare honour of landing it vertically onto the runway at Hobart International, right into the northerly wind. I was then blown backwards (no brakes) before taking off with a touch of throttle and hovering in the gusts about six feet up.
Forgot to take a screenshot.
Must add this is a real thing in Tiger Moths. I once watched as a poor old Moth tried to tow a Blanik glider from Albury to Corowa. I was at Bunn brother's strip at Howlong about half way on his flight. Because of the westerly they were going nowhere, just stuck in the sky. We all had a good laugh as the glider pilot gave up, released the tow and shot ahead of the Moth before wheeling around to do a nice cross wind landing in front of us. The Moth turned down wind and shot off like a rocket, lol.
Watertown to Rochester NY in the l39 jet just to do a victory flyby before landing
Was wondering how long thread pt1 will last, congrats