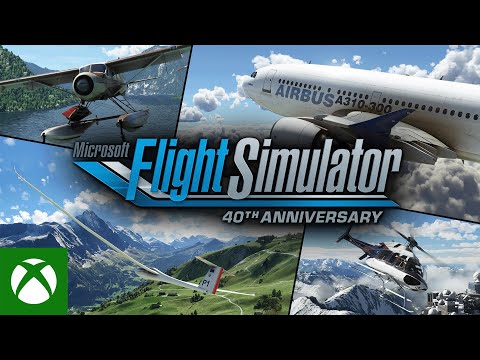 During the Xbox & Bethesda Games Showcase on June 12, we made the following announcements for Microsoft Flight Simulator:
Microsoft Flight Simulator 40th Anniversary Edition: coming FREE to all existing MSFS players in November 2022, this update will include helicopters and gliders, two aircraft types that have been long-requested by the community. Additionally, several fan-favorite planes are making their return from Microsoft Flight Simulator X and Microsoft Flight Simulator 2004: A Century of Flight. These planes include the Douglas DC-3, the Ryan NYP ("Spirit of St. Louis"), the Wright Flyer, de Havilland Canada Beaver, and Airbus A310.

Halo Pelican: in partnership with 343 Industries and available NOW as a free download from the Marketplace, Microsoft Flight Simulator pilots can now fly the iconic dropship from the Halo franchise.
More information about the 40th Anniversary Edition and Pelican addon can be found at the following Xbox Wire link: