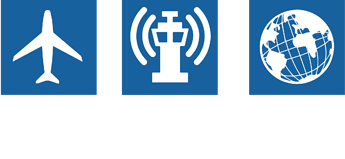 Who we are
We are a small group of people who share a passion to enhance the realism of simming. During the closed Alpha and Beta we organized community group flights and provided basic ATC services for those events.
We started out with a short event organized by one of our founding member DeferredGull247 in Canada. 6 controllers manned the stations at Calgary and Vancouver as well as Canada Center to guide a dozen of pilots in and out of those airports.
This event was followed by further successful events such as in Germany, Paris and our biggest yet in Oshkosh.
We've grown steadily and many controllers have joined our team and work together with our other founding members: (RobGeebivi, TwitchTVFrisoK, shogunn555, OddSobriquet, maxdergottliche)
What we do
We provide ATC services that are more relaxed than VATSIM. Therefore we do not see ourselves as direct competitors of VATSIM and frankly, we don't want to be. We are much more laid back and aim to be an entry point into the realistic multiplayer experience VATSIM and other more professional virtual ATC networks offers.
VATSIM aims to provide the most realistic ATC experience possible. We strive to provide relaxed, not very formal ATC services, where pilots and ATC can learn how to talk on radio on their own pace.
But that doesn't mean we can't provide realistic ATC. We provide the service according to the level of experience of the controller and pilots. More experienced pilots and controllers use more sophisticated terminology and receive more realistic services.
When will those Events take place?
We will announce all our events in the official MSFS Forums (aka the Forum). As we are doing this in our off-time and there tends to go a bit of work into organizing and preparing such an event we can't promise to have them on a fixed and regular basis (such as weekly). Best is to drop by every now and then and check if something is planned.
How can I join the Events as a pilot?
During the Alpha the community developed FlightEvents Flighttracker. A small app that connects to your sim via SimConnect and sends your position data to our map. In order for us to see you on our radars it is vital you have this little piece of software running and connect to your simulator. You can find all the info you need on the FlightEvents website.
Simply click on "join", download and install all the necessary components.
If you need help setting up FlightEvents you can ping one of the ATC people in the official MSFS Discord any time.
How can I join the Events as an ATC?
How to join as ATC

If you want to join our group of controllers I would kindly ask you to contact me via DM on Discord at @Rob Geebivi#7083.

Our requirements to be a controller aren't very high. You should have basic experience as ATC but extensive knowledge is not a requirement. We'd like for you to have a basic understanding of the standard phraseology though.
Our tool of choice in providing radar services is Euroscope. If you don't have any experience in it, don't worry, we hold training session for all new ATC.
Next planned Events:
| Date | Name | Airports | Planes | Link |
| --- | --- | --- | --- | --- |
| TBA | Mini-VFR ATC Training | TBA | TBA | TBA |
If you have a request for an event please write a reply and we will see what we can do
Past Events:
Past Events

Date
Name
Airports
Planes
Link
December 12, 2020
Twitch Canyon Race
1G4, KGCN
TBM-930,
Extra 330LT,
Pitts Special S-2S
Link
December 5, 2020
South Florida Fly-In
KMIA, KRSW,
KEYW
Any
Link
October 7, 2020
Lake Michigan Area
KOSH, KGRB,
KMKE
Any
Link
October 3/4, 2020
Mt Fuji and Japan discovery
RJTT, RJNS,
RJNA
Any
Link
September 17, 2020
Southern Finland
EFHK, EFTU
Any
Link
September 12, 2020
Canyon razor run Race
1G4 → KGCN
TBM 930,
Extra 330LT,
Pitts Special S2S
Link
September 7, 2020
Chicago Area with ATC
KORD, KMKE, KOSH
Any
Link
August 23, 2020
Recreating the first ATC Event in Canada
CYVR, CYYC
Any
Link
August 17, 2020
Paris Goodbye ATC event
LFPG
Any
Link
August 15, 2020
AirVenture Air Show
KOSH, KGRB,
KMKE, KORD
Any GA
Link
July 11, 2020
ATC-fly-in Germany
EDDF, EDDN,
EDDK, EDDL
Any
Link
June 13, 2020
Canada flight with real ATC
CYYC, CYVR
A320/B748
Link