MANUAL FLIGHT CONTROL INPUT CAUSES THE FLIGHT CONTROLS TO MOVE IN REVERSE WITH AUTOPILOT ENGAGED!
Did anybody notice the weird autopilot behavior when applying manual input? This must be the weirdest bug (or faulty implementation) I've come across so far. It only seems to affect the roll axis.
Bug description

When applying manual control input with the autopilot engaged, the autopilot can be seen steering the in-sim yoke in opposite direction of your control input to compensate. When giving too much input the autopilot disengages (as it should) and the in-sim yoke suddenly starts to mimic the joystick position.

Its almost comical, when moving the joystick left, the in-sim yoke can be seen moving right as if there are two separate sets of flight controls cancelling each other out . It makes flying using the keyboard almost impossible as the controls don't "self-center" when engaging the autopilot so the autopilot is continuously fighting the manual control input…
See video below, in both cases I'm giving left control input, you can see the in-sim flight controls moving to the RIGHT to counteract and then disconnect as I'm applying more and more left input. At the moment the autopilot disconnects, the in-sim yoke suddenly synchs with the joystick position. On the pitch axis behavior is as before SU5.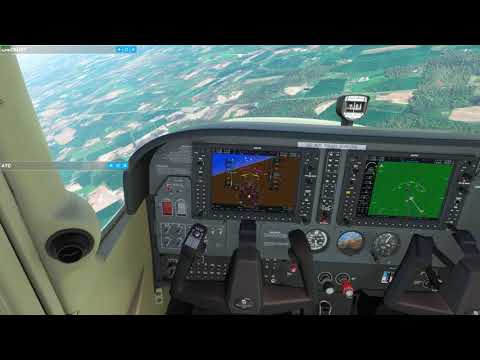 How it should be

In real life you can't physically move the controls with the autopilot servo's engaged (except in CWS / TCS mode), when applying force on the controls with the autopilot engaged the controls won't move but when applying sufficient force on the controls this will be sensed by the autopilot servos and this will trip the autopilot (disengage). In MSFS you previously were able to control the aircraft with the autopilot engaged which is equally wrong behavior, the new implementation is even weirder…

Asobo should make the autopilot IGNORE manual flight control input, if manual control input is excessive the AP should trip and hand over controls to the pilot.
And still the autopilot DOES NOT DISENGAGE at stall warning or manual trim input.
Am I the only one seeing this? Let me know if it is something in my settings or a bug…