Here is my take on Eindhoven Airport - EHEH - in Eindhoven, Netherlands. Will be updating when I have some more time and figure out more stuff so you can subscribe to this thread.
Version 0.8:
Eindhoven Scenery:
Eindhoven Scenery Pack by RinseV
Eindhoven TU/e (Technical University Eindhoven) Complex Pack by RinseV
Overview:
Accurately placed runway with a very slight slope.
– The threshold of runway 03 is 74 feet high.
– The threshold of runway 21 is 67 feet high.
Accurately placed approach lights (CALVERT) and PAPI (3°) indicators.
Accurately placed ILS localizers for both runways and GS/DME positions.
– ILS GS antenna height is calculated based on position and the runway slope.
– Both runways use 109.750 MHz localizer frequency (21 Ident: EHO, 03 Ident: EHZ).
– Enabled DME for the ILS approach.
– Enabled ILS back course for missed approach handling.
This airport adds 43 new waypoints to the game.
– 38 EH waypoints in the range of EH550 - EH599.
– 5 named waypoints; BESTI, GEMTI, MITSA, RUSAL, and TILVU.
The civil apron is the updated version with 14+2 ramp parking spots.
– 14 large ramp parking spots, S1 up to and including S14.
– 3 small ramp parking spots, G1 and G2 at the end of the apron.
– Fuel truck request from ground control is available.
– Some visuals and lines are added based on aerial photos.
The "Eindhovense Aero Club Motorvliegen" apron is added.
– 3 small ramp parking spots at their own hangar; N1, N2, and N3.
The two military aprons are added.
– Taxiways are available, but no parking spots yet.
Taxiways with Taxi signboards around for guidance.
Added vegetation patches around and in the perimeter to hide the default "censor" smudge.
Eindhoven Airport is a Starred Airport, as it is a major airstrip for the southern Netherlands.
Navigraph compatible, this will remove the added runway and ILS from Navigraph if used.
Issues / TODO:
No SID or STAR's are implemented yet.
Custom buildings for EHEH.
Update/Clean aerial imagery for nicer looking terrain.
For a cup of coffee (or my effort): PayPal.Me
Other Dutch Airport Projects: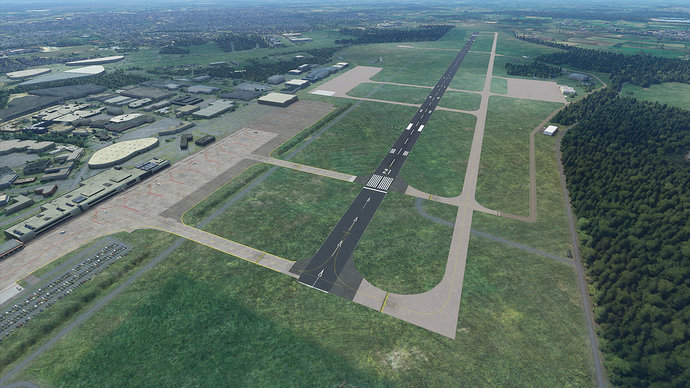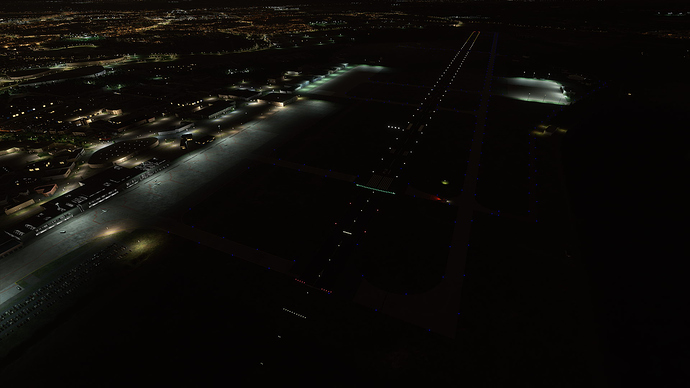 Changelog:
Archive:
Usage:
Pack creators feel free to include this airport in your pack as long as the pack remains free, wherever possible give credit for the airfield.