Seems a fellow user has found a possible solution to this bug. Updating the posting accordingly:
So before I log this as a bug, can anyone else seem to confirm that cloud bases in the new METAR injection system are being rendered at the MSL altitude rather than AGL altitude? I'm well aware that in real life, cloud bases in METARs are strictly AGL. Rather, it would seem after a few tests, that in the sim they are all being rendered as MSL altitudes.
For example, at Reno this morning the METAR read OVC050. However, the clouds were at the surface, which just happens to be at 5000' MSL. The clouds should've been at 5000'AGL or 10,000' MSL.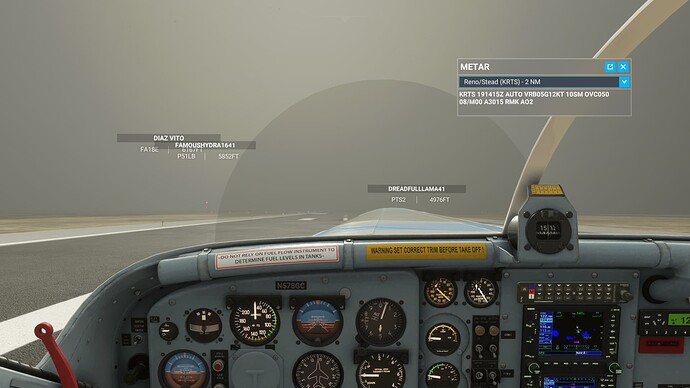 This would also seem to indicate a possible reason that the sky conditions last night at Lugano in the sim appeared to be clear skies, yet the METAR appeared to show a low overcast layer. With an altitude of 915' MSL, perhaps a METAR showing OVC008 would just not appear if they're using MSL altitudes as it would be underground.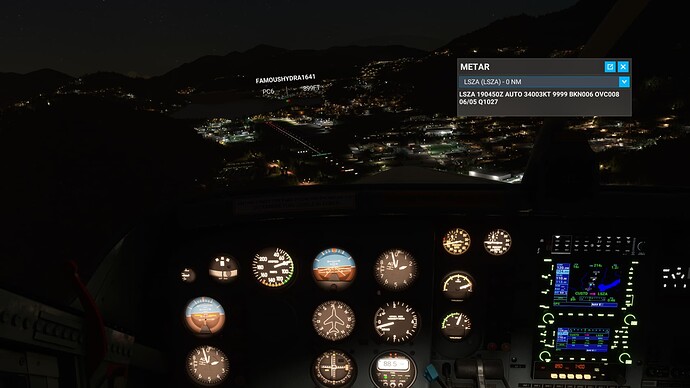 Can anyone else confirm?